Spring training...is right around the corner!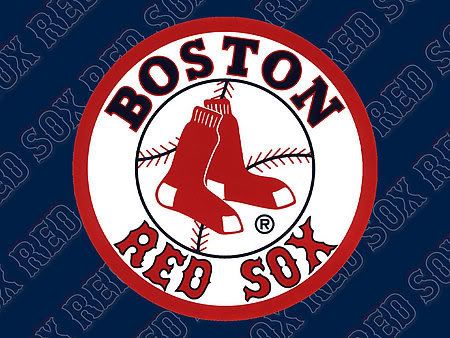 Ah, I haven't written about my lovely Red Sox for a while....since basically the season has been over. You know what is funny...and maybe a tad pathetic is that I am probably a more obsessed baseball fan during the offseason than when them boys are actually playing. See...during the season, I have the games and the ebb and flow to keep me going. But the offseason....it's just a long, evil, mean tease. Constantly wondering what is going to change...what is going to happen. I usually read the on going updates and drama on
Boston Globe
's website. I read numerous Red Sox blogs and see if they know stuff I don't know.
So...all in all...what has happened this off season so far with the boys known as the Boston Red Sox. Not a huge amount. Of course there was the drama with "Will He/Won't He Come to the Sox" with Mark Teixeira. Of course, the Evil Empire of the Yankees got him. This of course sounds like complete hindsight, but I always thought the Yankees would snag him. They had a gaping hole at first base...and were looking to upgrade. Teixiera said he wanted to play on the east coast and wanted to play for a team that would be a World Series contender. So, the Yankees fit. Now, of course...since his agent is the devil...aka...Scott Boras...it went down the Sox looking like fools. But all in all...I am okay with it. We didn't need a first baseman and were willing to make room for him. I'll miss his bat, but I would have missed Mikey Lowell more.
And without spending 180 mil on one guy...the Sox were able to spread that money around to a lot of people. They locked
Pedroia
into a 6 year deal...locked
Youkilis
into a 4 year deal with an option for 5. They were able to bring
Brad Penny
,
John Smoltz
and
Rocco Baldelli
(swoons) to the team...for little money up front.
And they did resign the man I call my baseball boyfriend,
Jonathan Papelbon
, to a one year deal worth $6.25 million. They say they are working on a long term deal, but well...I wouldn't hold your breath.
We know the Yankees reloaded big time...and the Rays are still a formidable presence in the AL East, given what they did last year. People are saying the Red Sox will be finishing 3rd this year in the AL East and won't make the playoffs.
Of course...I am a die hard fan. But I wouldn't bet against the team. The Yankees spent a half a billion dollars...and only made their team marginally better. And last year, they sucked a lot. The Red Sox have been smart so far...spending money wisely and if things work out, they are a team to be watched. Their bullpen is top notch, their starting rotation is crazy good...and if they don't suffer injuries like last year, I think the team looks playoffs bound.
Ah...is it April already. I cannot wait for opening day against the Tampa Bay Rays...show them a little revenge for snatching away our World Series dreams last year.
Let's go RED SOX....AND....
For the sake of all things holy and right...
RESIGN TEK!!!!