Happy Bday Tek!
Happy Birthday to you! That's right today is
Jason Varitek
's, the catcher and captain of the Boston Red Sox, 37th birthday.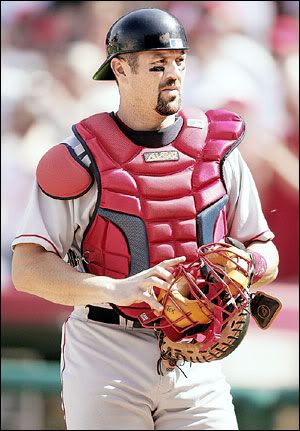 And what did the Sox give him for his birthday? They gave him a nail biter of a victory 5-4 over the Angels. Mikey Lowell gave him a home run and just to show him up Jason Bay gave him a pair of home runs. And to top it off, Jonathan Papelbon gave him an ulcer and a heart attack and he barely got through the 9th inning with the win.
Happy Birthday Tek! And many more....hopefully with the Sox.