Happy President's Day y'all!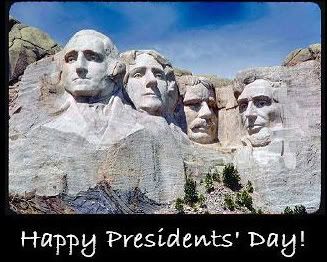 Happy Prez Day to everyone. I used to call this day, "Happy Old White Man's Day" but thanks to Obama and the kick arse voters, I can no longer say that. Of course, it is still 99% true, but the fact that it is no longer 100% true is something to celebrate.
I luckily have the day off today. I am not doing a heck of a lot. I've been watching some crap tv, trolling the internet and soon enough...going to workout a little on my rusty trusty elliptical.
If you get the day off as long, I hope you are enjoying it.